Ultraweld Windows

UltraWeld
PREMIUM VINYL REPLACEMENT WINDOWS
Polaris vinyl compound retains its pristine appearance for a lifetime.
Double hung sash tilt in for easy cleaning with Recessed Tilt Latches, Glider sash can be removed from inside for safe cleaning.
Water rushes off True Sloped Sill - no water enters extrusions and no unsightly weep holes to clog.
Our maintenance-free vinyl formulation continuously maintains color and smooth surface.
Internal Tilt Mini Blinds are child and pet safe and allergen free.
STANDARD 1" energySMART Glass with Intercept Warm-Edge insulated glass spacer system blocks temperature transfer for thermal performance and reduces condensation.
Low-E film fixed between glass panes reduces ultra violet light damage and heat gain. Argon filling in both air spaces resists temperature.
Our extruded aluminum screen frames are much stronger than roll formed frames.
Products put through rigorous testing at our in-factory testing facility. R&D ensures our products are top quality.
Styles Available
Grid & Screen Options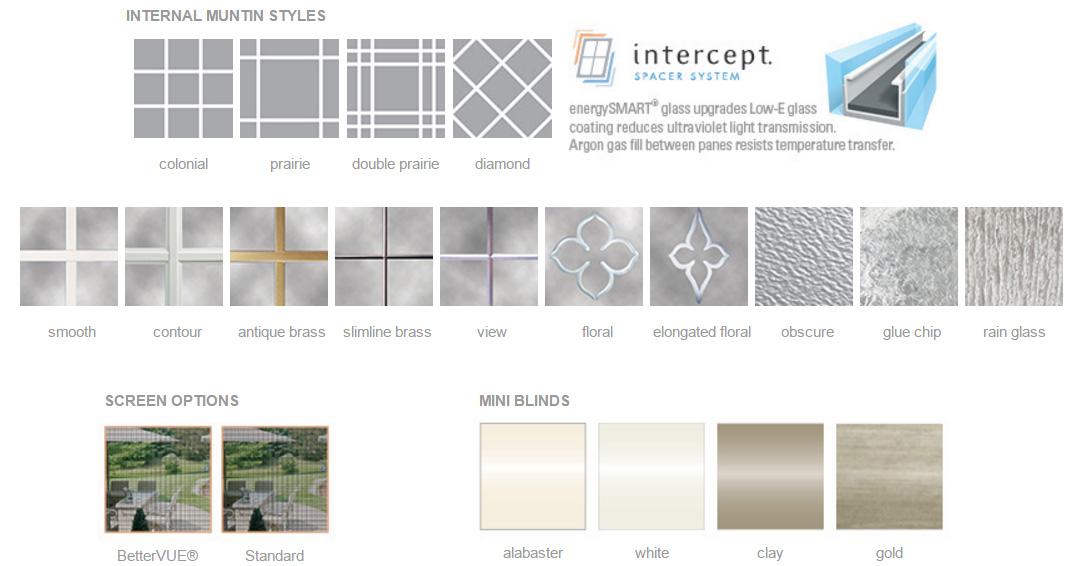 Key Features & Benefits
Color Options
Go Back